• Allen allen@backstagemusic.com
In the past year, we've talked a few times about how the pre-Covid shipping terminals on the west coast were backed up, and how container ships were just floating at sea waiting to be unloaded.  These containers are carrying everything from guitars to medicine to washing machines to clothes, anything and everything made in Asia for the USA market.  Here we are now in June, 2022, and guess what?  Not much has changed. One any given day this month, you can expect 90-100 container ships to be either anchored or floating and waiting to be anchored or berthed. Here's a...
---
• Allen allen@backstagemusic.com
May 3, 2022 is our 44th birthday here at Backstage Music.  To help celebrate our birthday, we're going to be giving away birthday gifts to our friends, kind of like Bilbo giving gifts to all who attended his Eleventy-First birthday party.  Each Monday in May, we'll draw a name to receive a gift, and then announce the next week's gift.   Entering the drawing is easy.  Come by the store and drop your name in the birthday box (no more than once per day), or buy something from us on BackstageMusic.Com.   Either way gets your name in the birthday box for...
---
• Allen allen@backstagemusic.com
For the sixth year in a row, Backstage Music has been selected by NAMM (National Association of Music Merchants) as one of the Top 100 music stores in the world.  The 2022 honor was announced April 27, just one week shy of Backstage Music's 44th anniversary. Backstage Music is the only Mississippi store to receive the 2022 Top 100 honor, and one of only 89 stores in the United States to be named to the list. The complete list of 2022 honorees can be found here.
---
• Allen allen@backstagemusic.com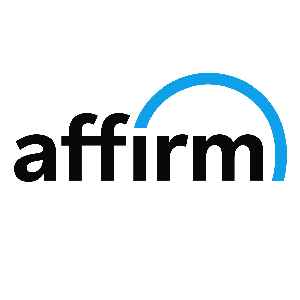 Paying for a guitar, keyboard, or other big-ticket item doesn't have to hurt.  Backstage Music has added Affirm as a payment choice, and that's good news.  Instead of ponying up several hundred dollars at once, you can now spread your purchase out over several months, and pay no interest on your purchase.  Inexpensive items (say, a $50 item) aren't eligible for financing, but most guitars, keyboards, PA gear, etc. will qualify. Just look for the Affirm logo nest to the gear price, and it will show the monthly payment amount next to it. The Affirm processing process is pretty simple,...
---
• Allen allen@backstagemusic.com
On Sept. 14, we wrote a short article called "Where's The Stuff?" that outlined the shipping container fiasco that has been developing on the West Coast.  At the time, there were about 30 container ships floating, unable to unload their cargo.  Today, at the end of October, there are 61 container ships floating off the coast, waiting to land their cargo. Let's put that volume of cargo in a perspective that music folks can relate to. Each ship carries 13,500 40' containers.   So, 61 ships are holding 823,500 containers.   823,500 of anything is a lot, but it still doesn't tell...